Ouse Villa
Cathedral of light

When they first came to see us, our clients were still very much in love with their central village Victorian family home in Cambridgeshire with its lovely period features, large, mature garden and excellent location. However, the house was typical of many Victorian villas in that it had some generously sized rooms, but the kitchen at the rear was crowded and a failing conservatory meant that the stunning views to the garden weren't optimised.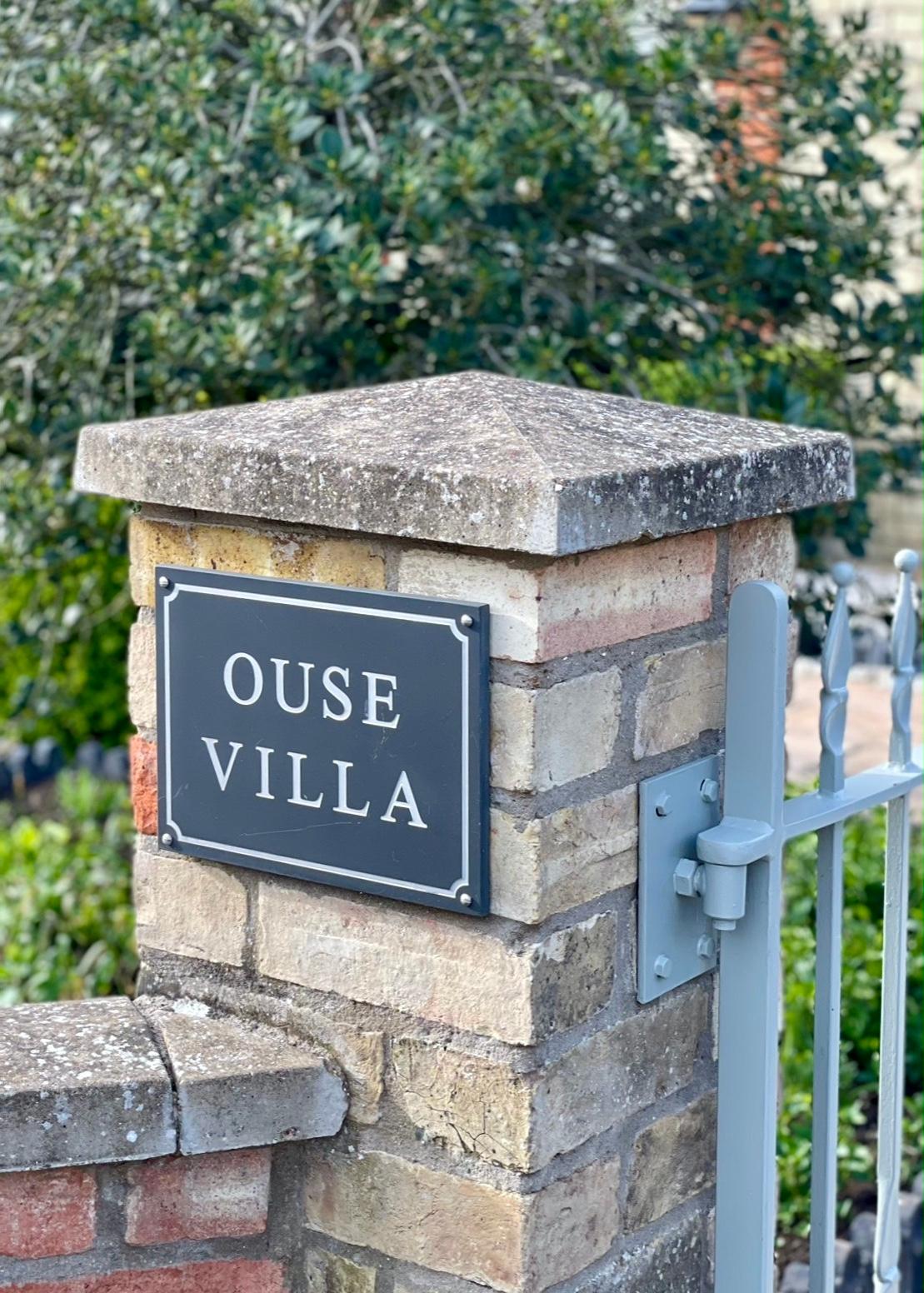 The house lacked a large, open plan cooking, dining and relaxing family space that united the house successfully with the garden and which could be a place where our clients and their adult children could congregate.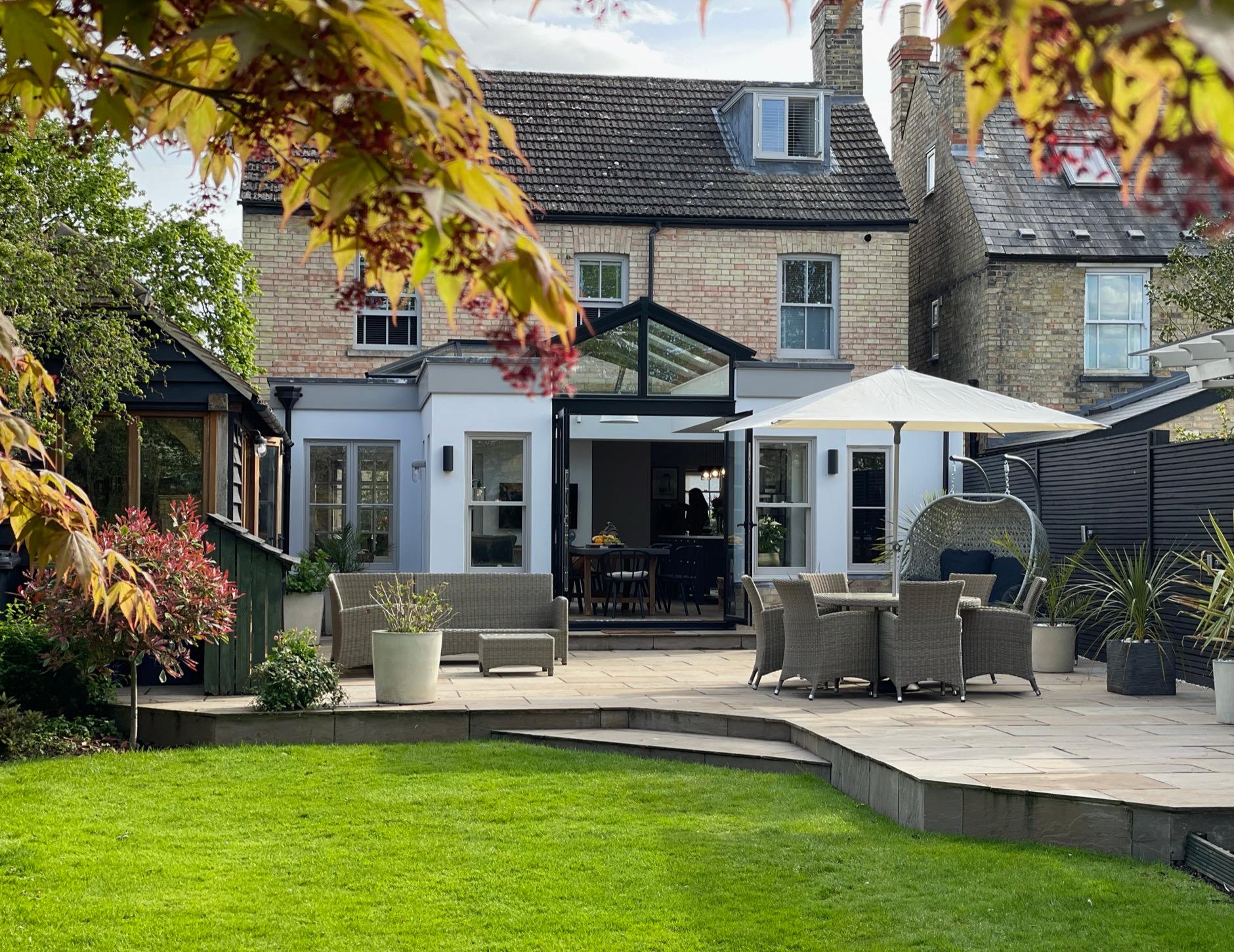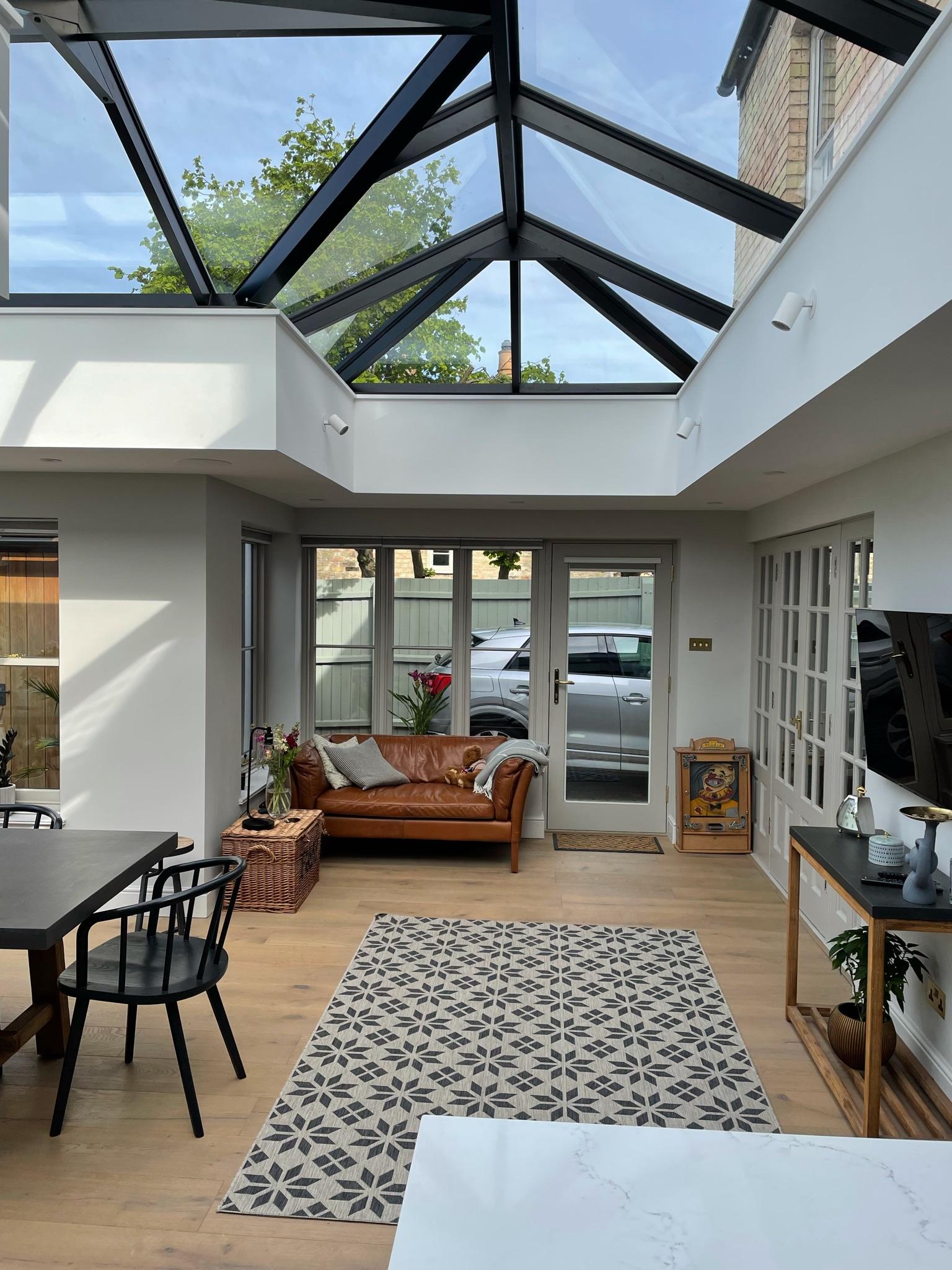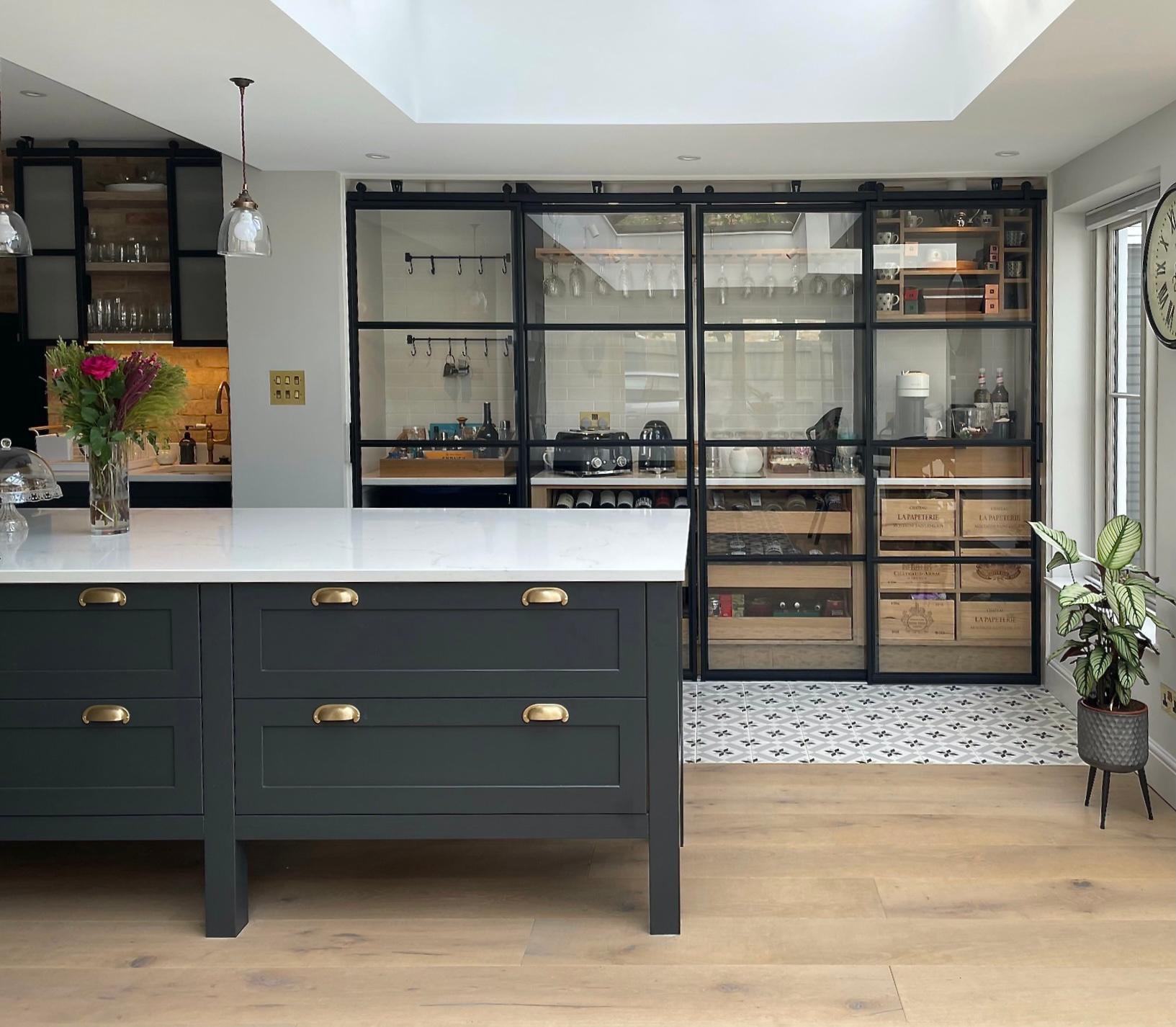 We were also tasked with updating three bathrooms, the creation of a cloakroom and a better utility room setup as well as new joinery throughout. A new patio, outdoor kitchen upgrade and driveway were also required.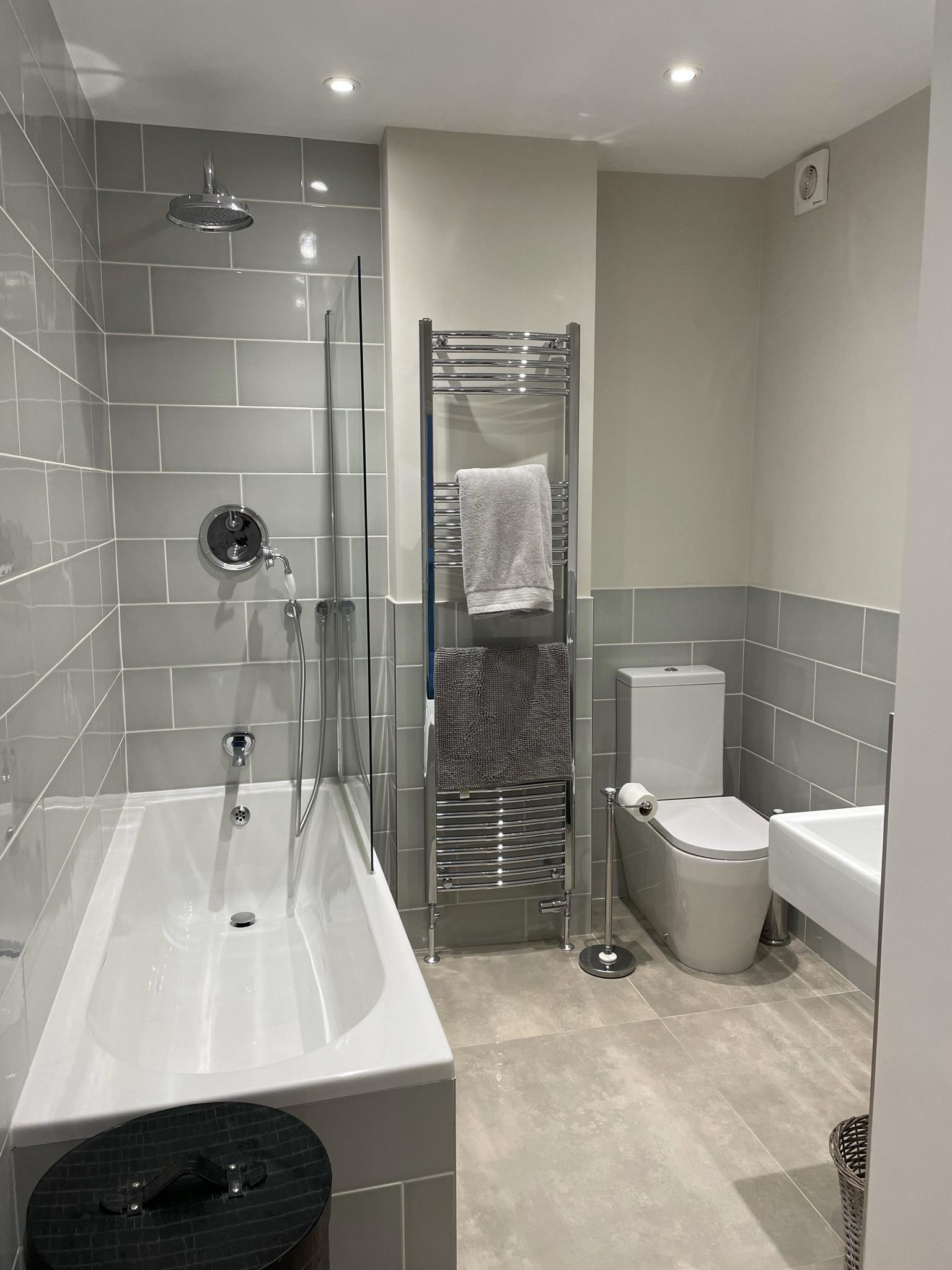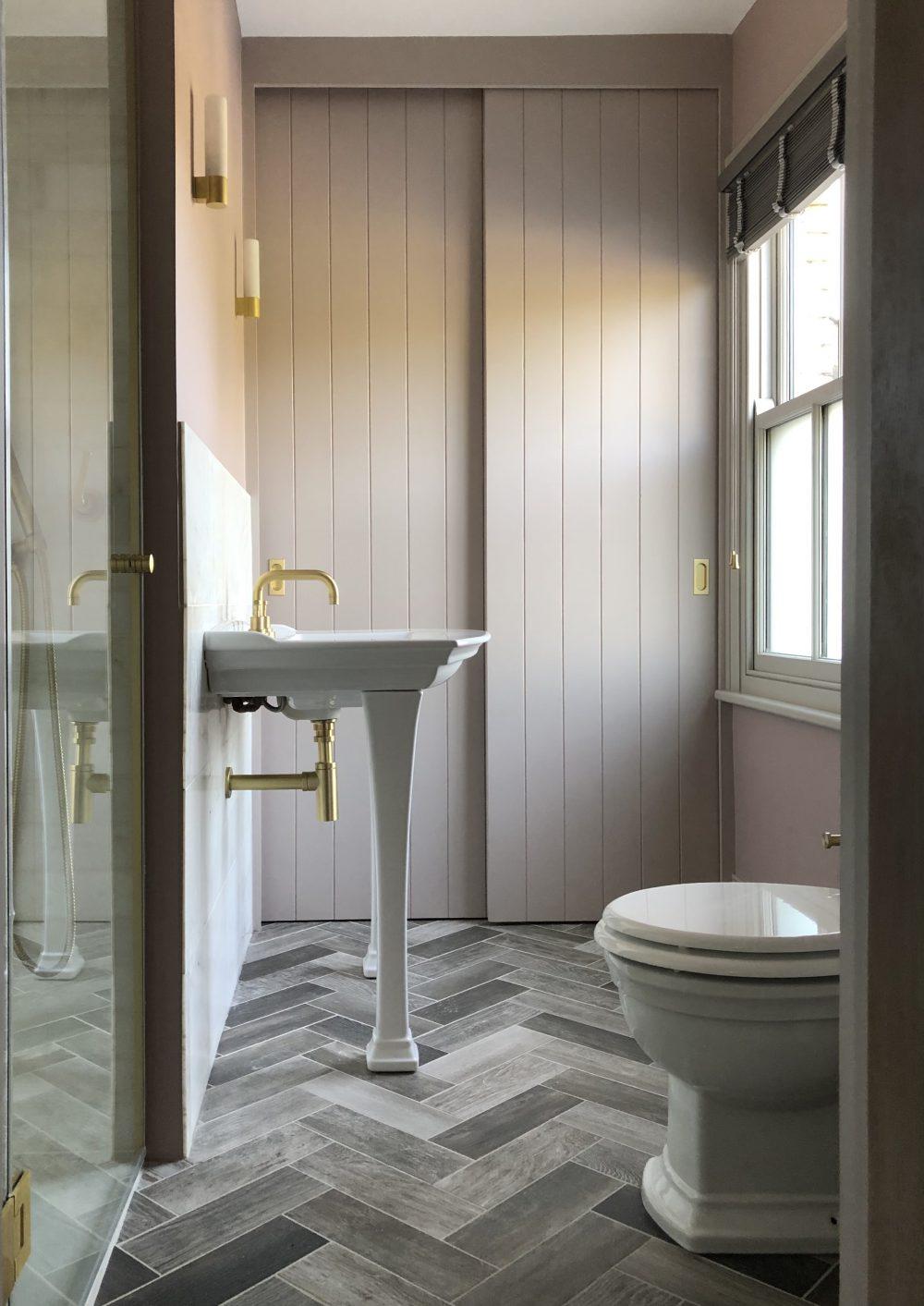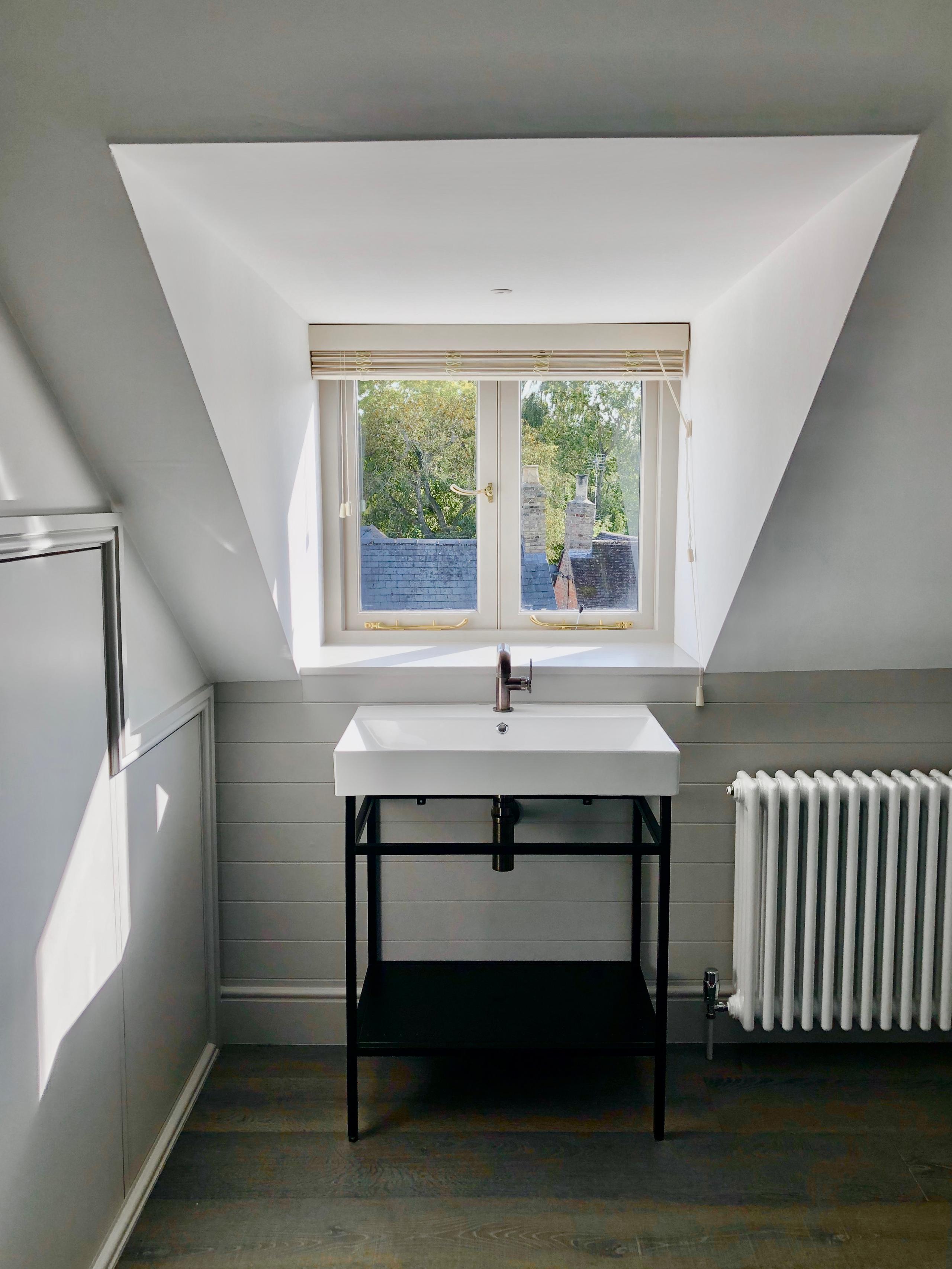 Following our now well established design process, we showed our clients a spectrum of design concepts and ultimately, through a collaborative approach with the client, one direction was selected and developed to take forward for planning approval. Our interior designers worked closely with the architectural design team to create a cohesive aesthetic throughout befitting this lovely period property, whilst bringing it fully up to date. The chosen design was brought to life ahead of the build, in the form of our photorealistic visuals, enabling the client to really understand the vision for the new space, the materials and finishes selected as well as a myriad of other details that make up a project of this nature.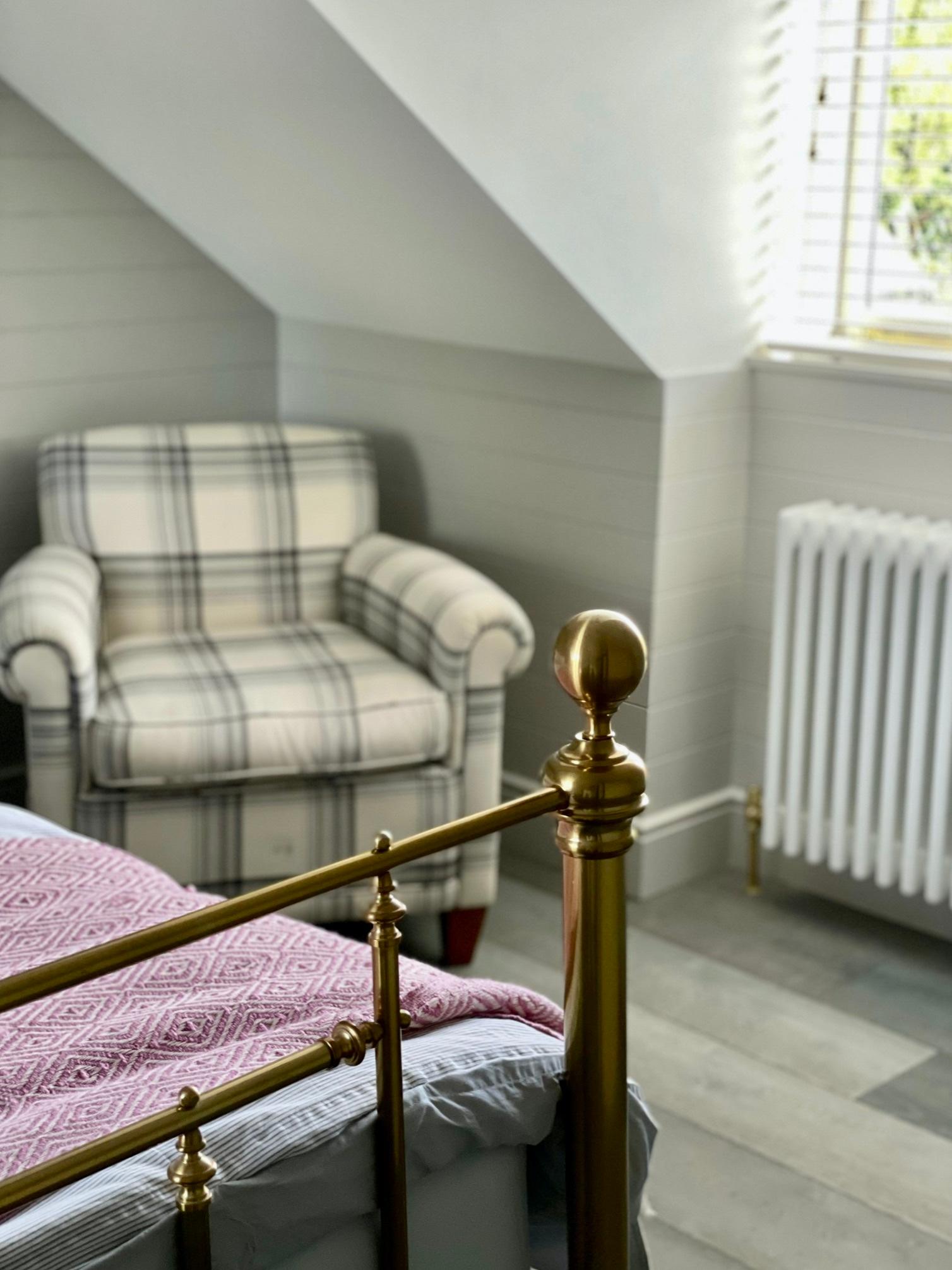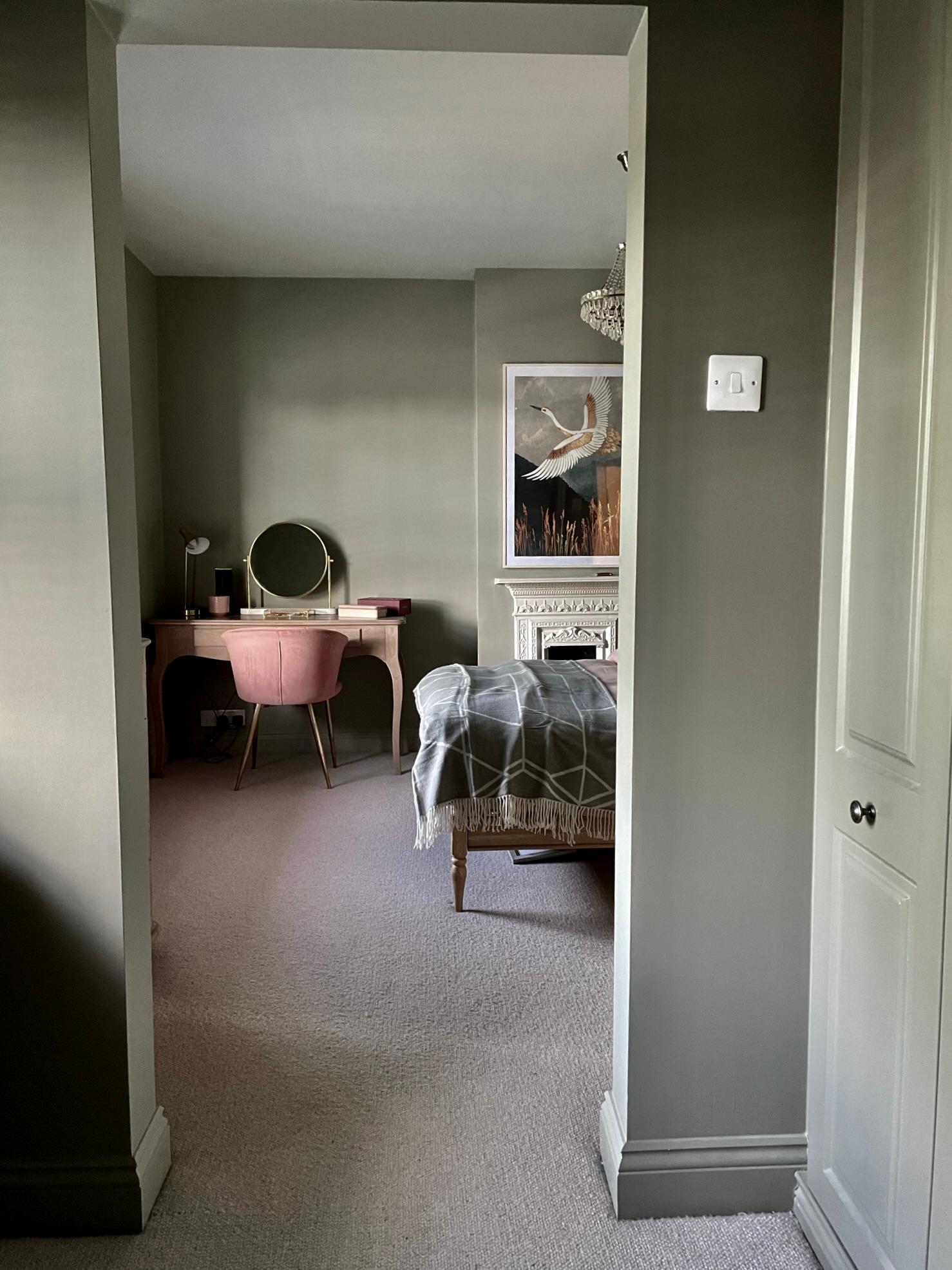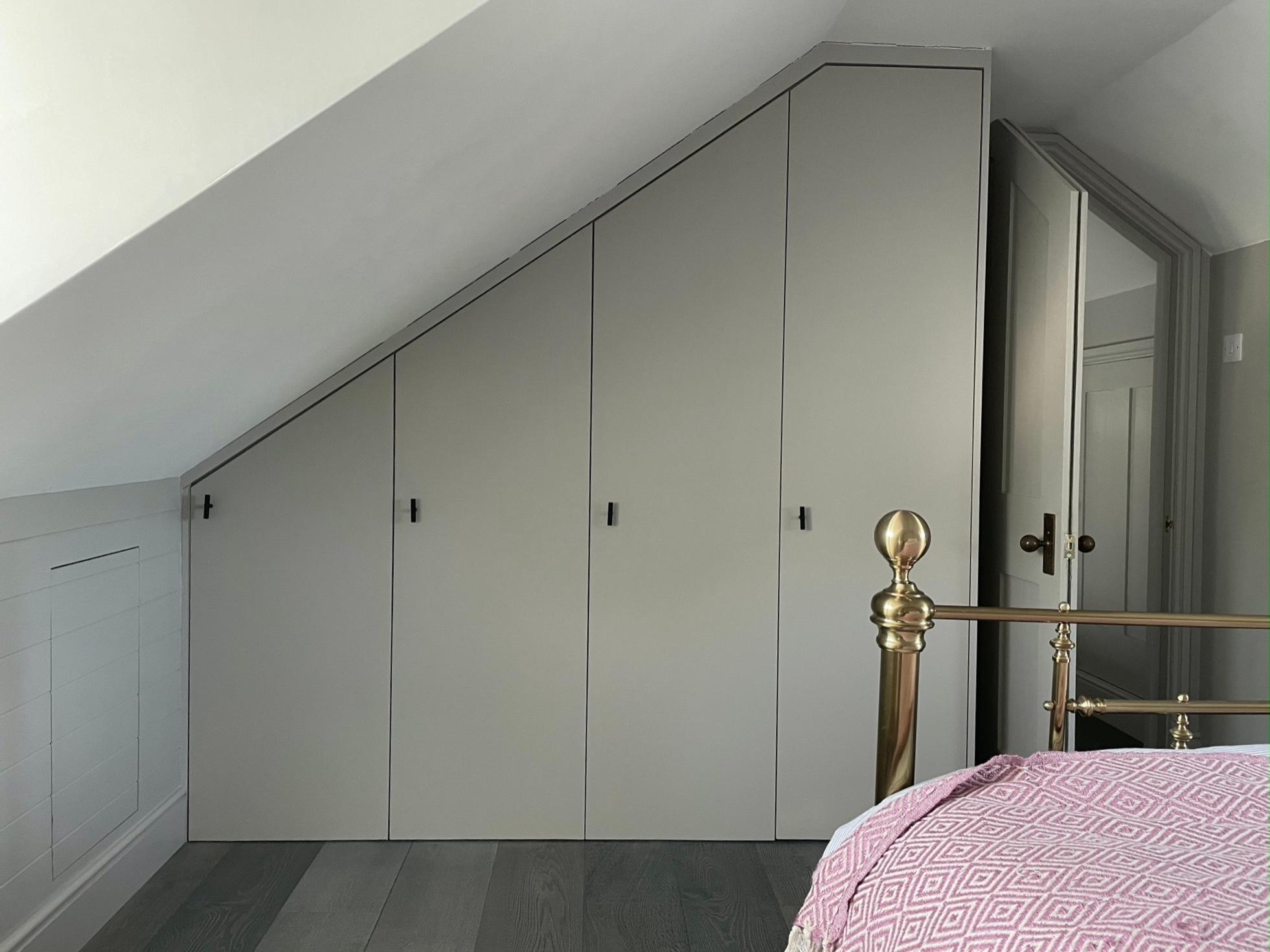 For the interior, we opted for a palette of natural materials including contemporary washed oak with juxtaposed with chalky greys, greens and pinks throughout the house for cabinetry and wardrobes and feature walls. Walls throughout are decorated in Little Greene's light chalky paintwork in soft greys. Inspired by the atrium, detailing is picked out throughout the house in black iron, and used for cabinet handles, drawer pulls, door furniture and bathroom details.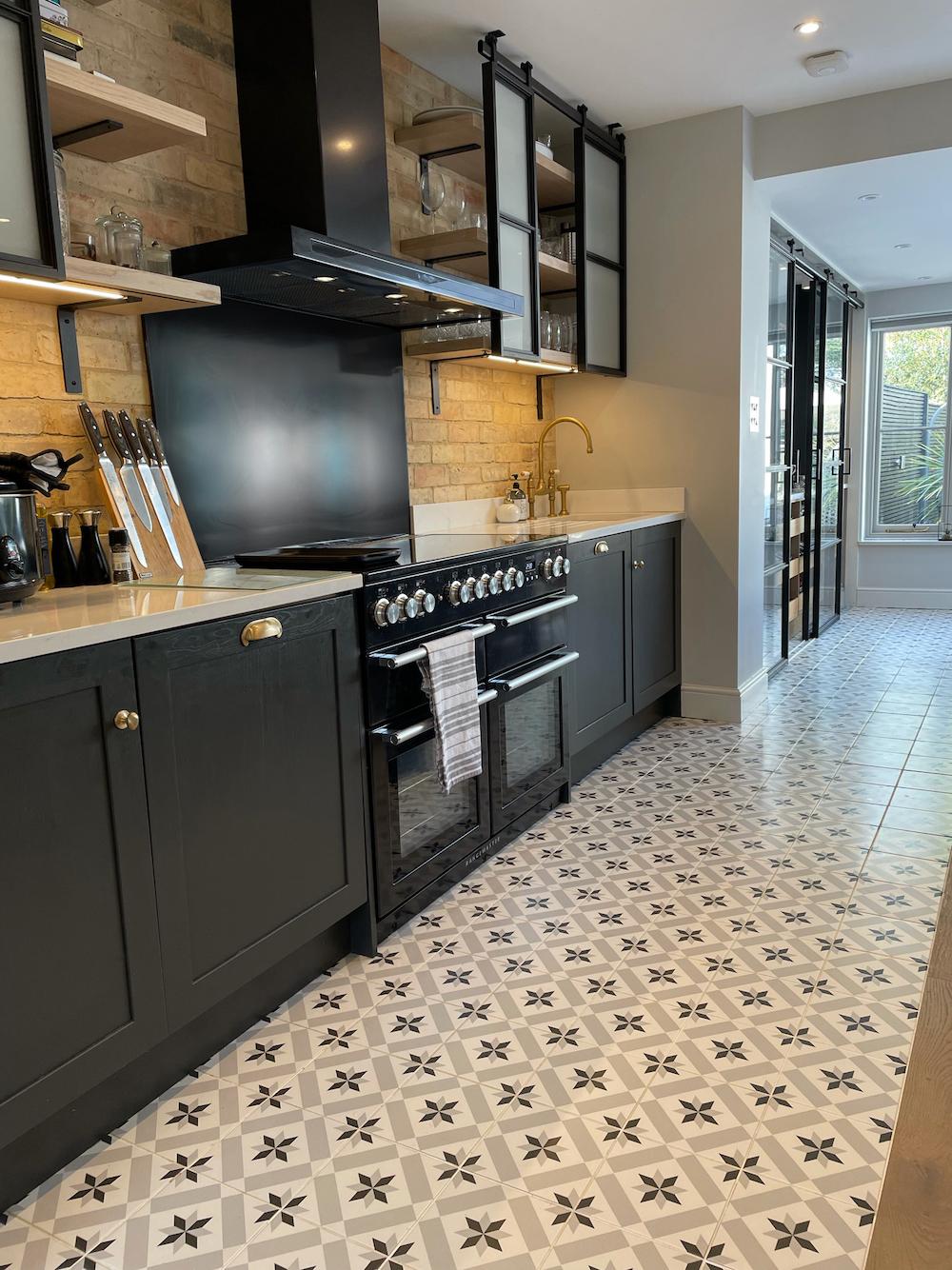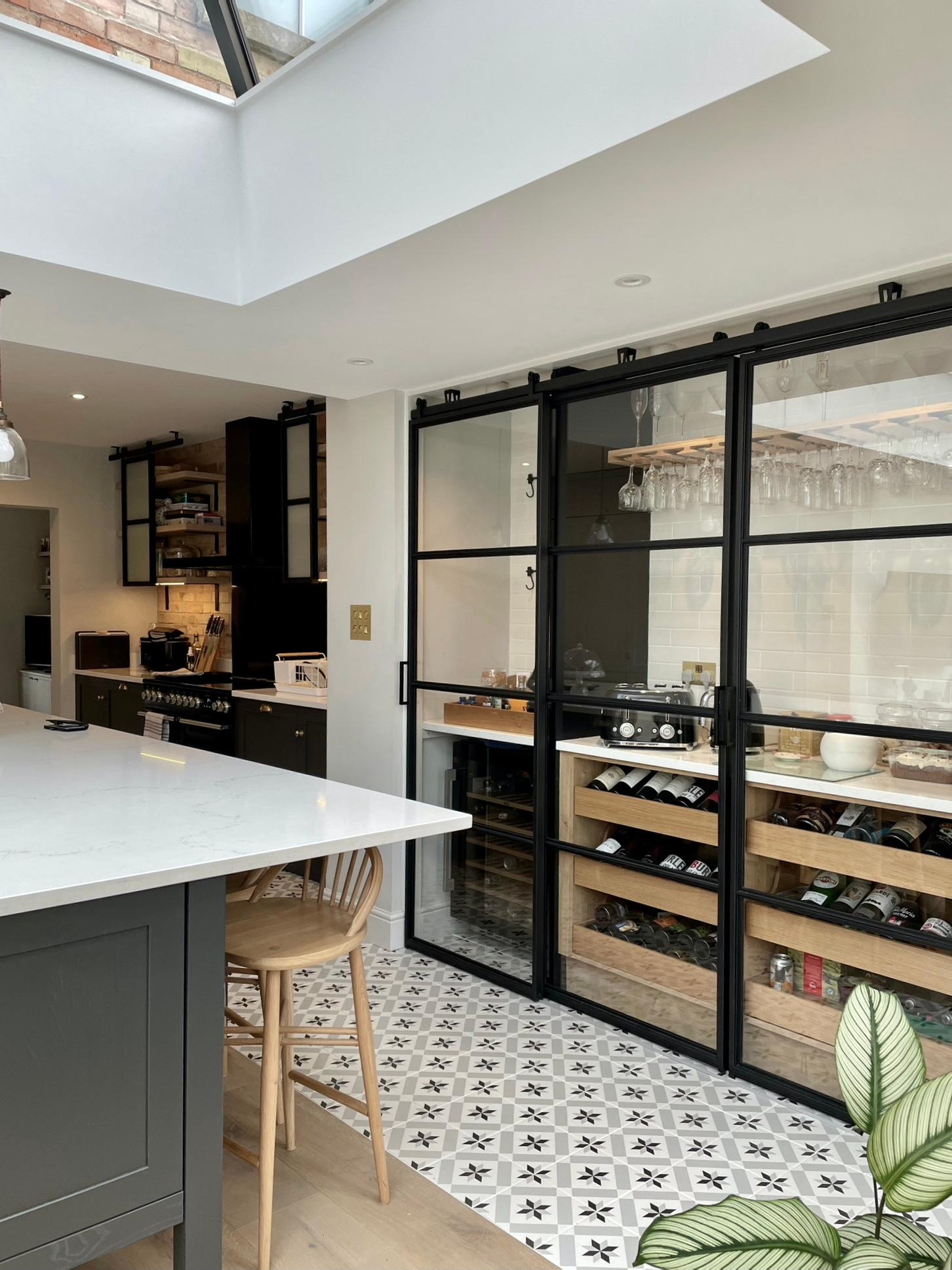 Creating well defined zones within the extension, as well as flooding the space with natural light was central to our design. The addition of a huge T-shaped atrium provides a stunning focal point to the newly created space and really opens up the back of the house, without the need for additional support, which in turn enabled a very large space to be achieved. The black steel detailing of the atrium is picked out in the dramatic oversized French doors as well as key interior elements such as bespoke Crittall-style doors and kitchen shelf door fronts.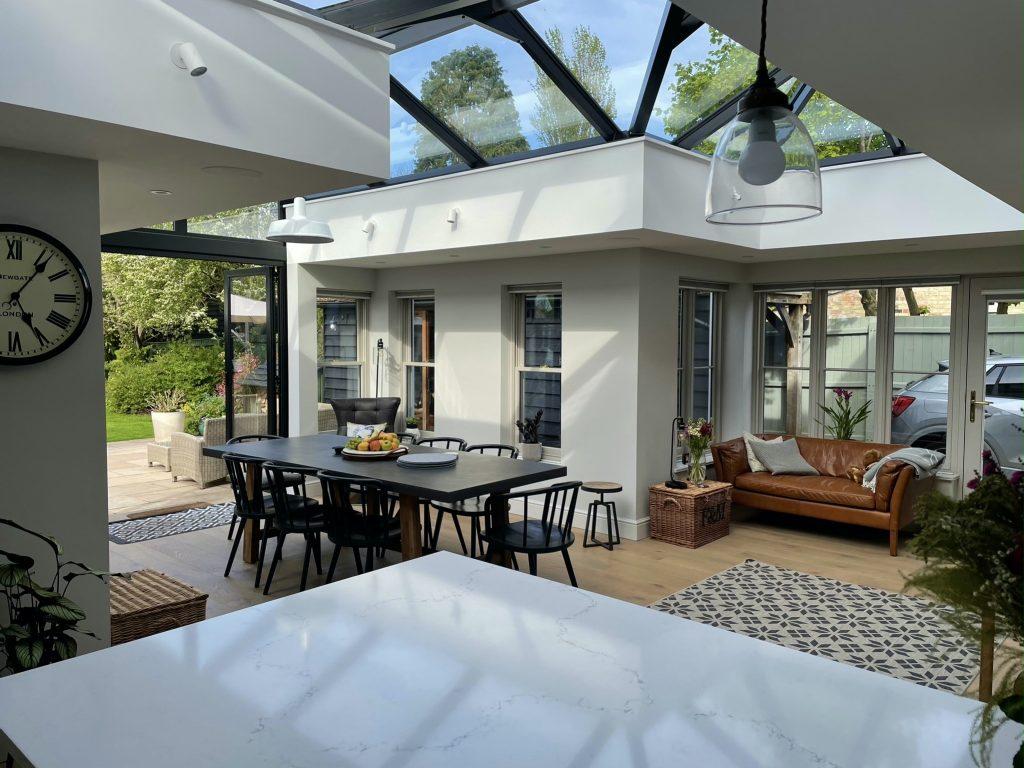 A bespoke pantry housing a coffee station with Nespresso pod storage, wine storage, including vintage wine crates, a wine cooler and charcuterie and herb hooks lines one wall and features a lightly veined quartz worktop and matt subway tiles. Cooking is focused in one practical zone, set against a feature exposed brick wall, carefully sourced to mirror the original brick of the house whilst a generous island with deep drawers is kept clear for entertaining, breakfasts and casual coffees. An entire wall of cabinetry conceals am integrated sink and laundry station. A lighting scheme comprising spotlights, downlighters, pendants and under cabinetry lighting allows different ambiances to be achieved dependent on the time of day and occasion. The kitchen taps were sourced from Perrin and Rowe and satin brass drawer pulls and cupboard latches were picked out to coordinate in satin brass.
Sawn oak wideboard flooring as well as vintages style encaustic floor tiles delineate the different zones of the space.

The former dining room has been updated with new flooring and bespoke joinery to create a cosy snug for reading and watching TV. The design also cleverly incorporated a smart new contemporary cloakroom with inky blue walls and a contemporary take on the victorian tiles in the adjacent hallway and under-stairs pull out storage.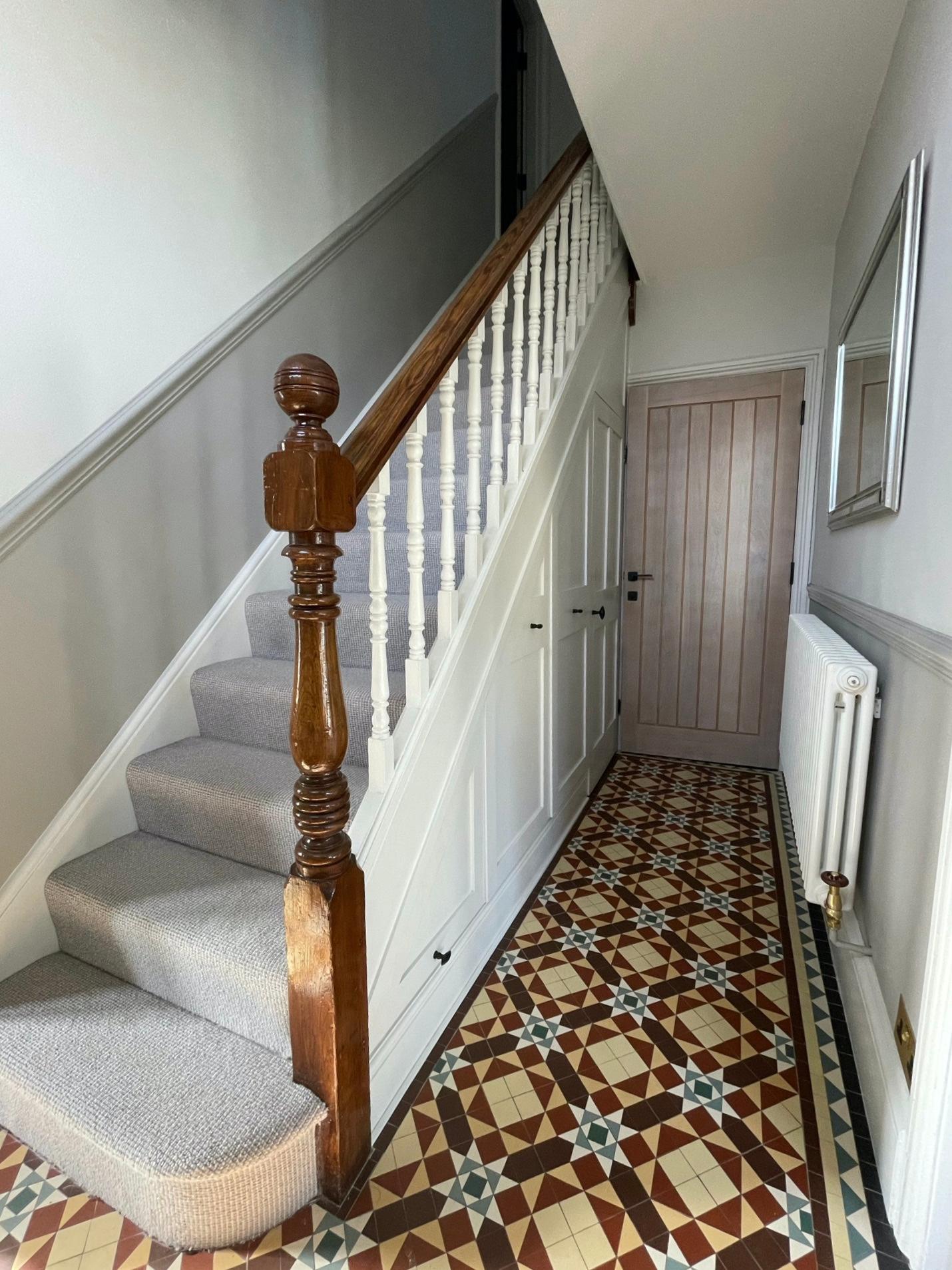 01480 301600 or drop us a line at
info@englishlisted.com
.