Thriplow Case study
Modern Rustic
This long, sultry summer has been a joy for school children and a frustration for environmentalists and gardeners alike, but it has provided us with sunny days to go back and photograph this recently completed extension we designed and built on a family home in South Cambridgeshire.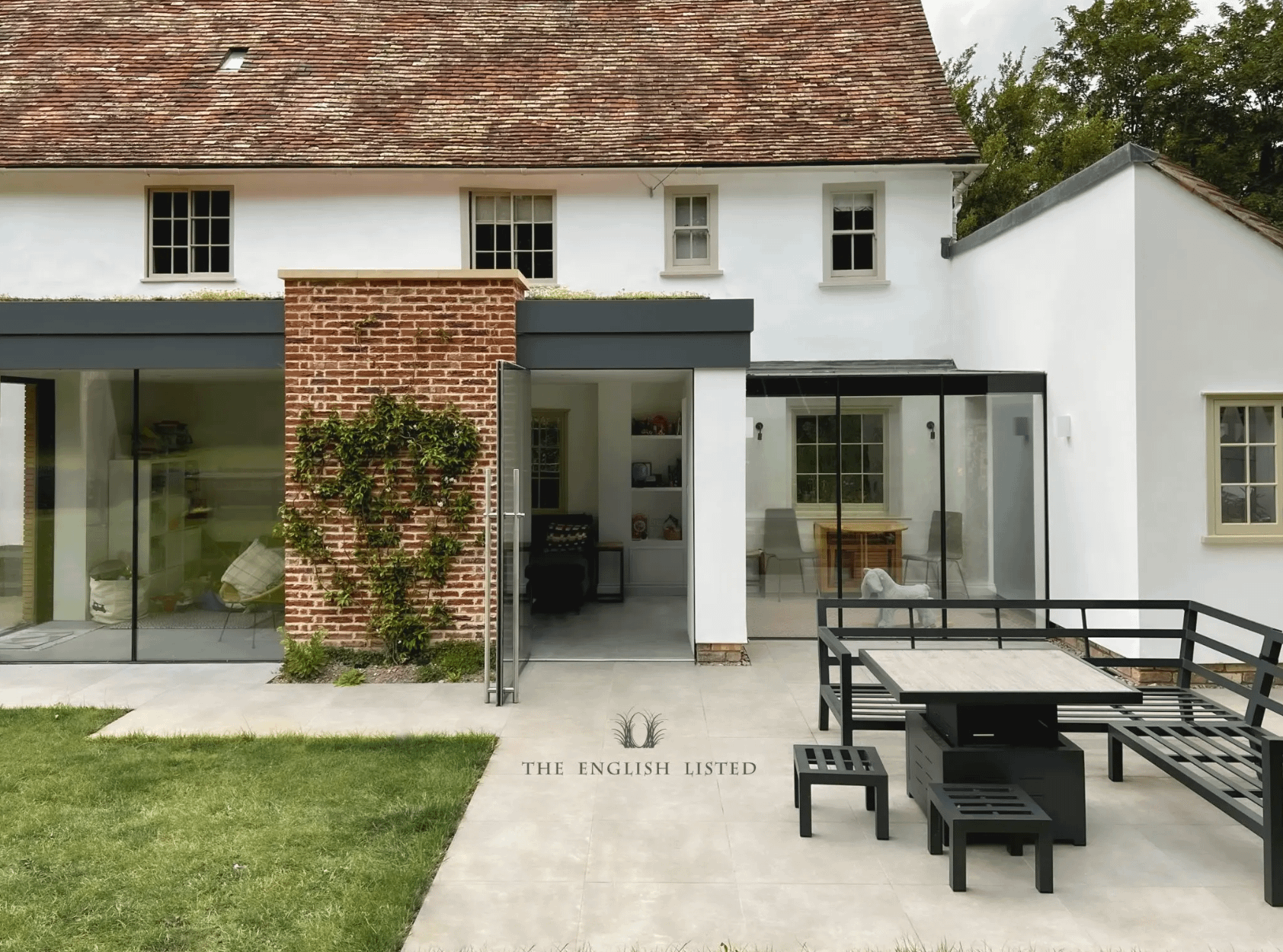 The design approach began by challenging the 'stereotypical' listed farmhouse timber frame extension and instead, designing a modern extension which provides the family with a multi functioning space which by linking all areas of the ground floor together creating a much better flow. Prior to our instruction, a UPVC 1980's conservatory strapped to the house with flashing tape and silicone dominated the rear elevation. Not only was this detrimental to the original listed fabric, it did not function as a usable space due to its location within the house, extreme temperature changes in winter and summer and small its small scale led to it becoming a storage area for the children toys and a barrier between the house and the garden.
Working closely with our client, we presented a series of conceptual ideas, honing and refining the design to a point where we were ready. to apply for planning permission and Listed Building Consent. A carefully presented application to the planners and conservation team paid dividends with approval being achieved without issue and in good time. In fact, you can see how closely the finished build resembles our original 3D visual created as part of the design process without compromise.
Highly realistic 3D render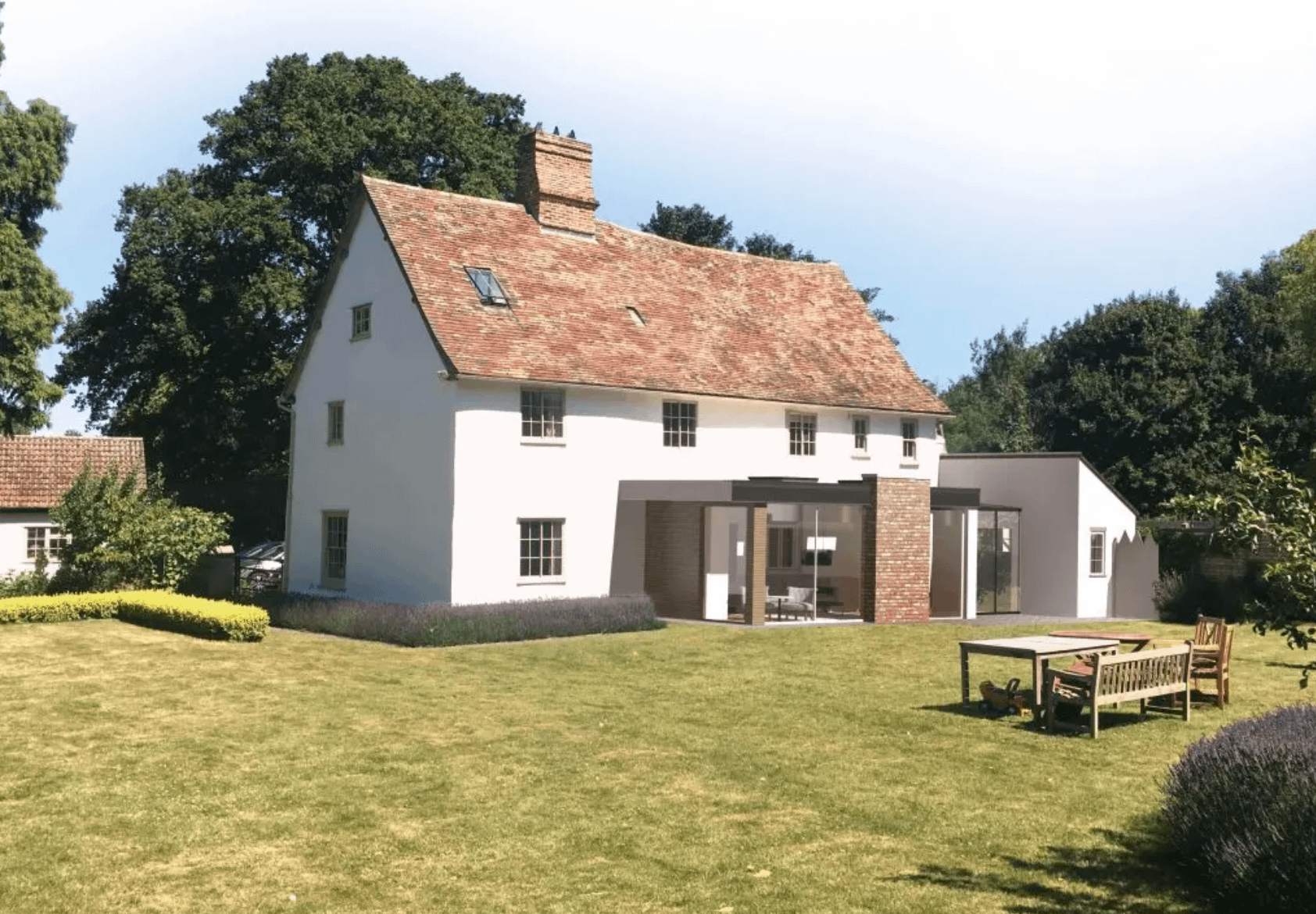 A contemporary interior of simple light coloured walls, contemporary fittings and sleek porcelain tiles allows the views to the garden to take centre stage.
Opening the rear of the property with as much glass as possible was high on our priorities allowing views over the beautiful undulating south facing garden. A unique pocketing door allows the internal space to be opened up to the outside along with a floor to ceiling pivoting door to create the widest opening possible.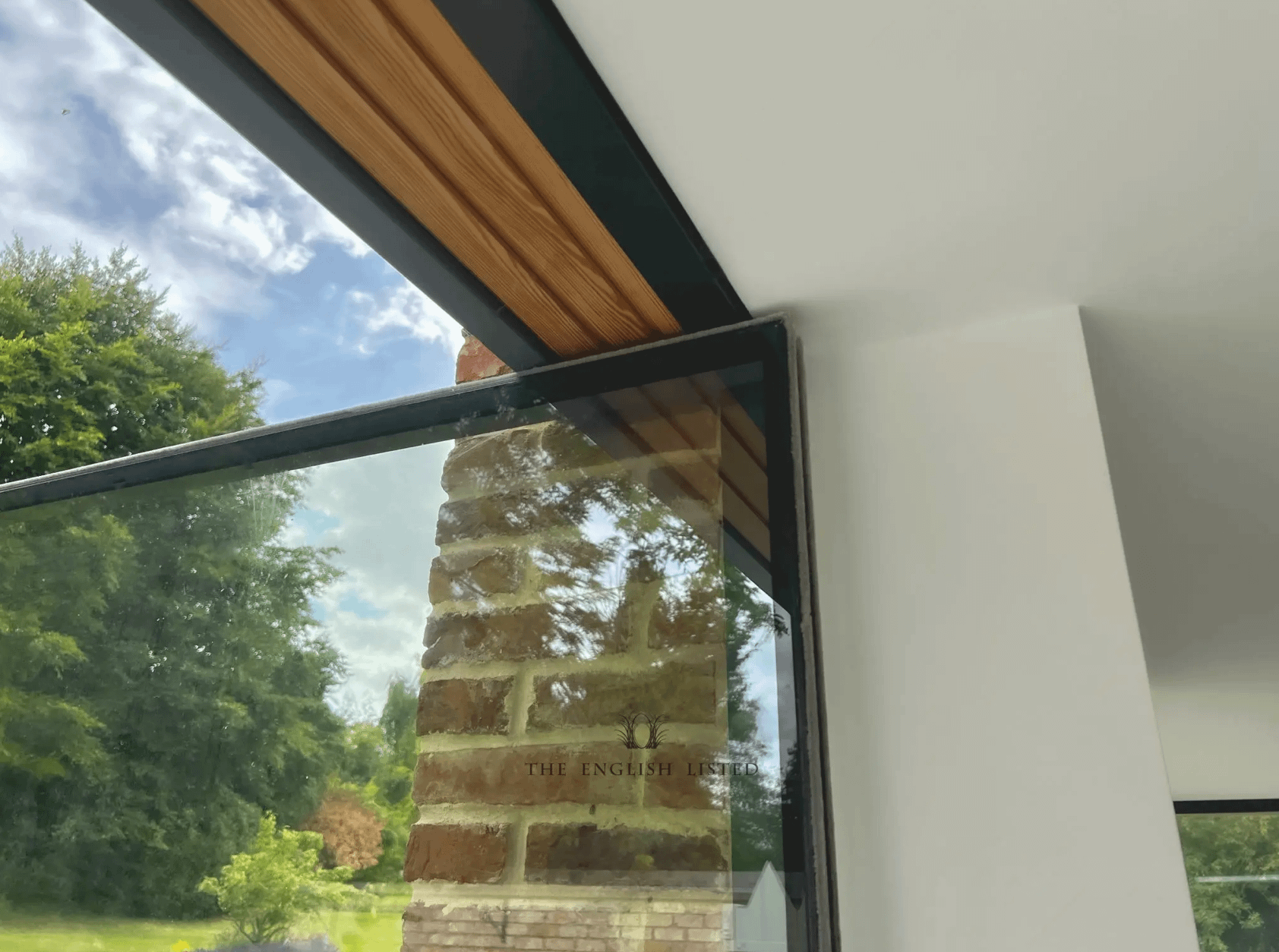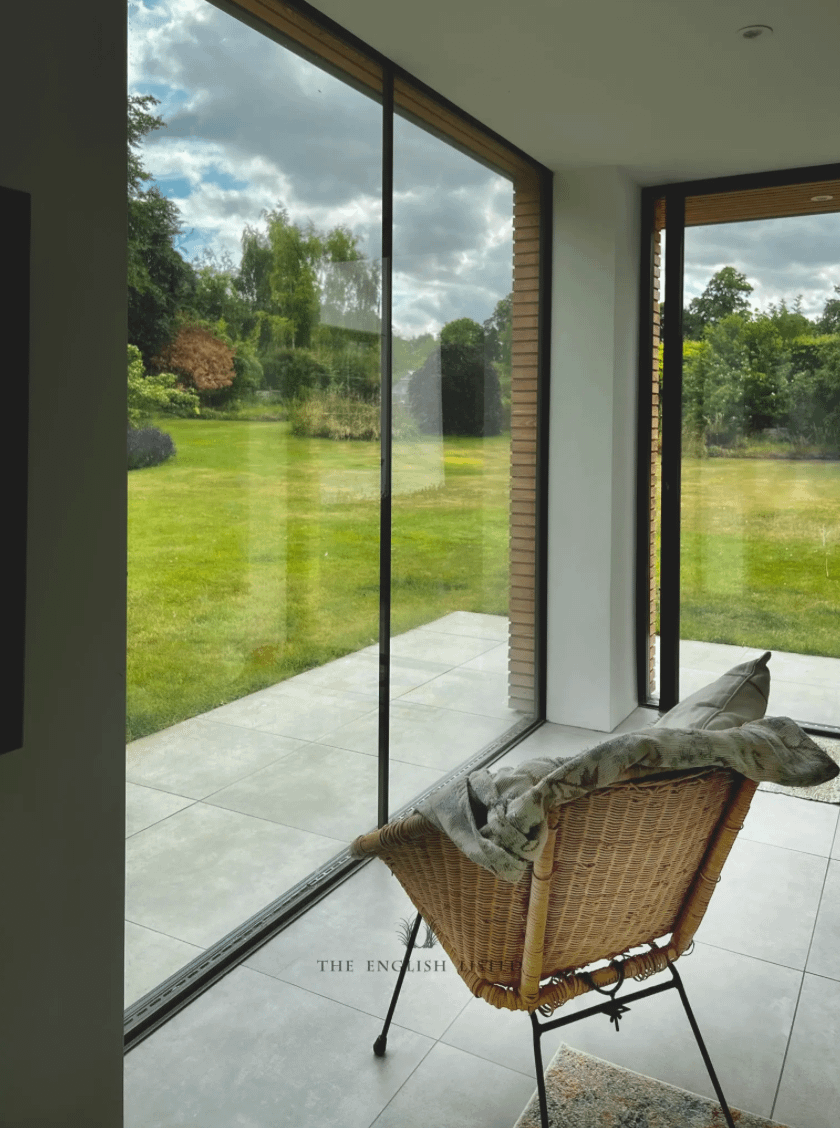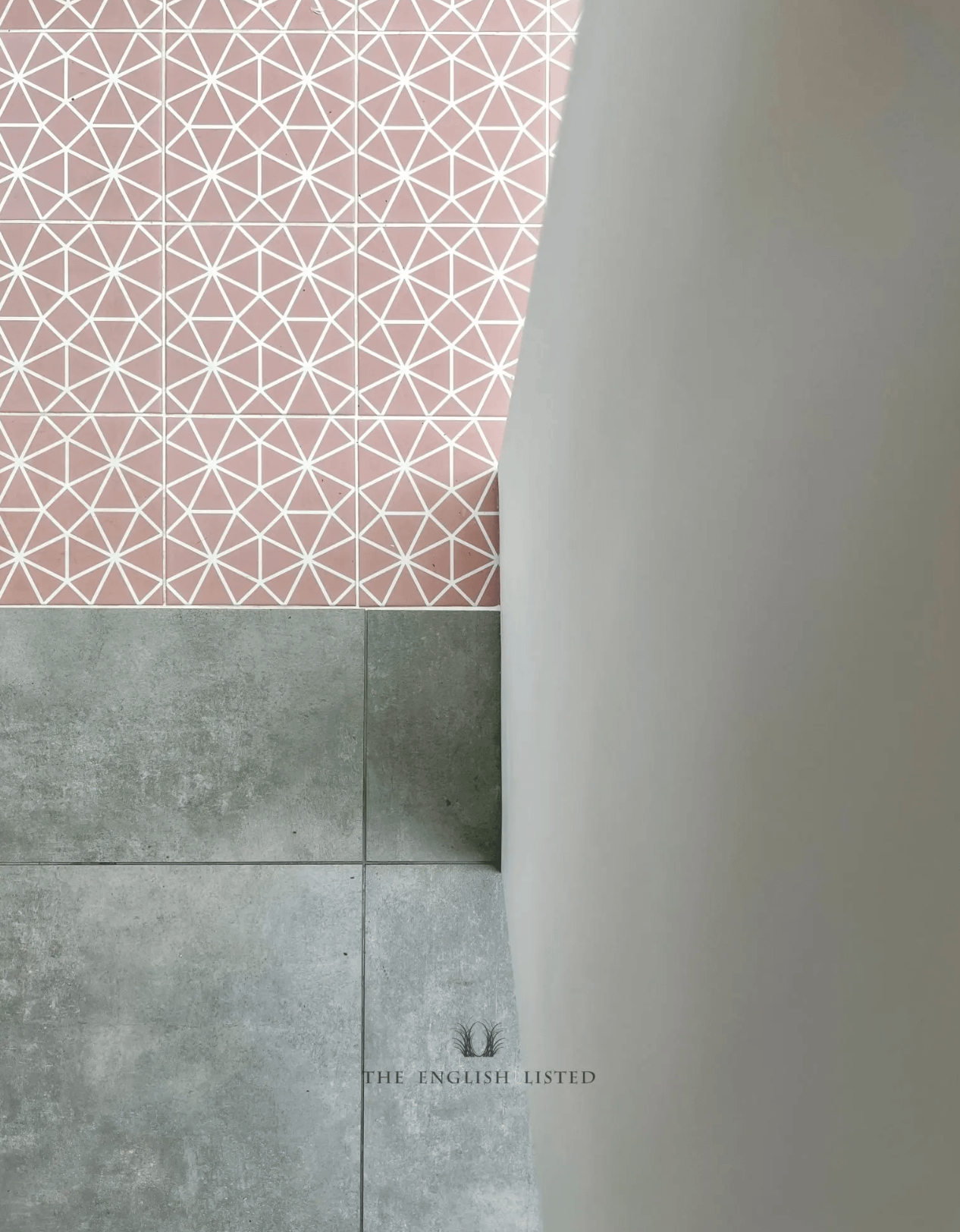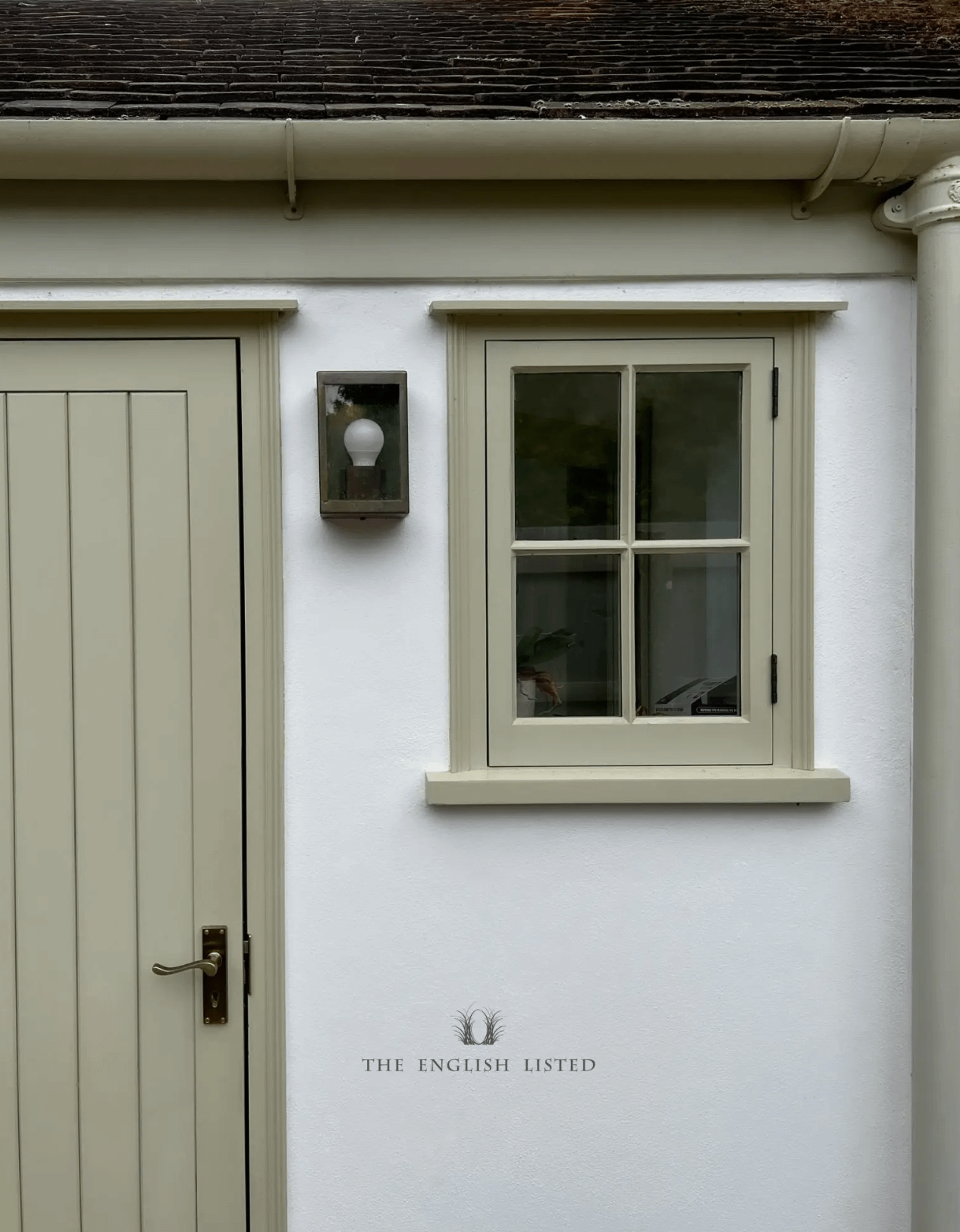 The green roof above seamlessly links to the lawn from the first storey windows and the large structural chimney stack resembles the original detail of the farmhouse chimney.
We are very proud of our contemporary approach to this design. Ensuring the integrity of a heritage building is tantamount, whilst recognising that contemporary architecture can enhance a period property and indeed ensure its longevity as a home is something we have become well regarded for over the years.
If you have a listed or period home, and are looking to extend, redefine the spatial usage or indeed update the interior, do get in touch. We'd love to hear your aspirations for your home – and we make a great cup of coffee! Call us on 01480 301600 or drop us a line at info@englishlisted.com.